Resources
Categories
Posted by Flits App on
COVID-19 has forced us all into self-quarantines. Apart from changing how we work, it has also impacted how we go about doing out day-to-day chores. From stepping out for the basic groceries to stocking up on our daily health supplements, we're all now choosing to avoid public places and are actively looking for online stores instead. So much so that an article on Forbes pointed out that this could be a big opportunity for online businesses.    But here's what we think. It's a big opportunity for your Shopify store to build strong customer relationships.    Now is the time...
Posted by Rashmi Singh on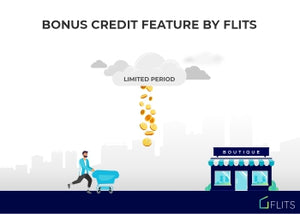 Flits team is always working on improving existing features and adding new features. We have now come up with another feature in our Store credit module. This feature will help merchants streamline their credit distribution process and also boost sales instantly.   What is Bonus credit?   Let's say on a particular day you are feeling generous because you had a bumper sale the previous month; you may wish to share that generosity with your customers. But you want to keep this reward for a limited period to create a Sense of Urgency. This is precisely where our Bonus credit...
Posted by Rashmi Singh on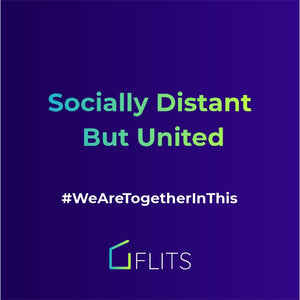 The coronavirus pandemic has engulfed the whole world. From Italy to US, UK to India. The whole world is going through a severe crisis. While the healthcare personnels, armies, policemen, garbage collection personnels and respective governments are all working hard to control the crisis, the general public also has to cooperate by self isolation.This is a crisis no one saw coming, even if they did there wasn't enough time to prepare.   While we are fighting this battle together several businesses are severely hit specially the informal sector, small businesses, daily wage workers. This is the time we have to...
Posted by Rashmi Singh on
  Flits is proud to announce that we are now integrating with Vajro App- The Instant Mobile App factory. This was done after we repeated requests from our merchants. After integration, Vajro users will be able to provide all Flits features on their App. Customers will be able to see Flits customer account page, credits, social login, wishlist etc on the store App created by Vajro. Flits Professional & enterprise plan users can enjoy this feature   Vajro is one of the top Shopify Mobile App has an average rating of 4.9. You can improve customer retention and your sales...
Posted by Rashmi Singh on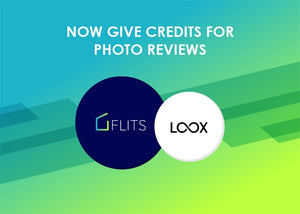 Flits is back with amazing news for Shopify merchants. We are all set to provide you an integrated set up with LOOX - An app that lets you get photo reviews from your customers.   What is Loox ? Today's age is of Instagram and Tiktok. Writing mere words to appreciate or criticise a product isn't enough. People need photo and video proofs to make sure the product at least appears the way as advertised. Loox is an app exactly for that. It allows customers to leave product reviews, but with pictures.   What do the merchants gain with...