Increase Shopify sales by making re-orders easy
Offer a simple way for customers to place a reorder on your
Shopify store.

Make it easy to browse order history and add previously
purchased items to cart with a single click using Flits.

500 + Reviews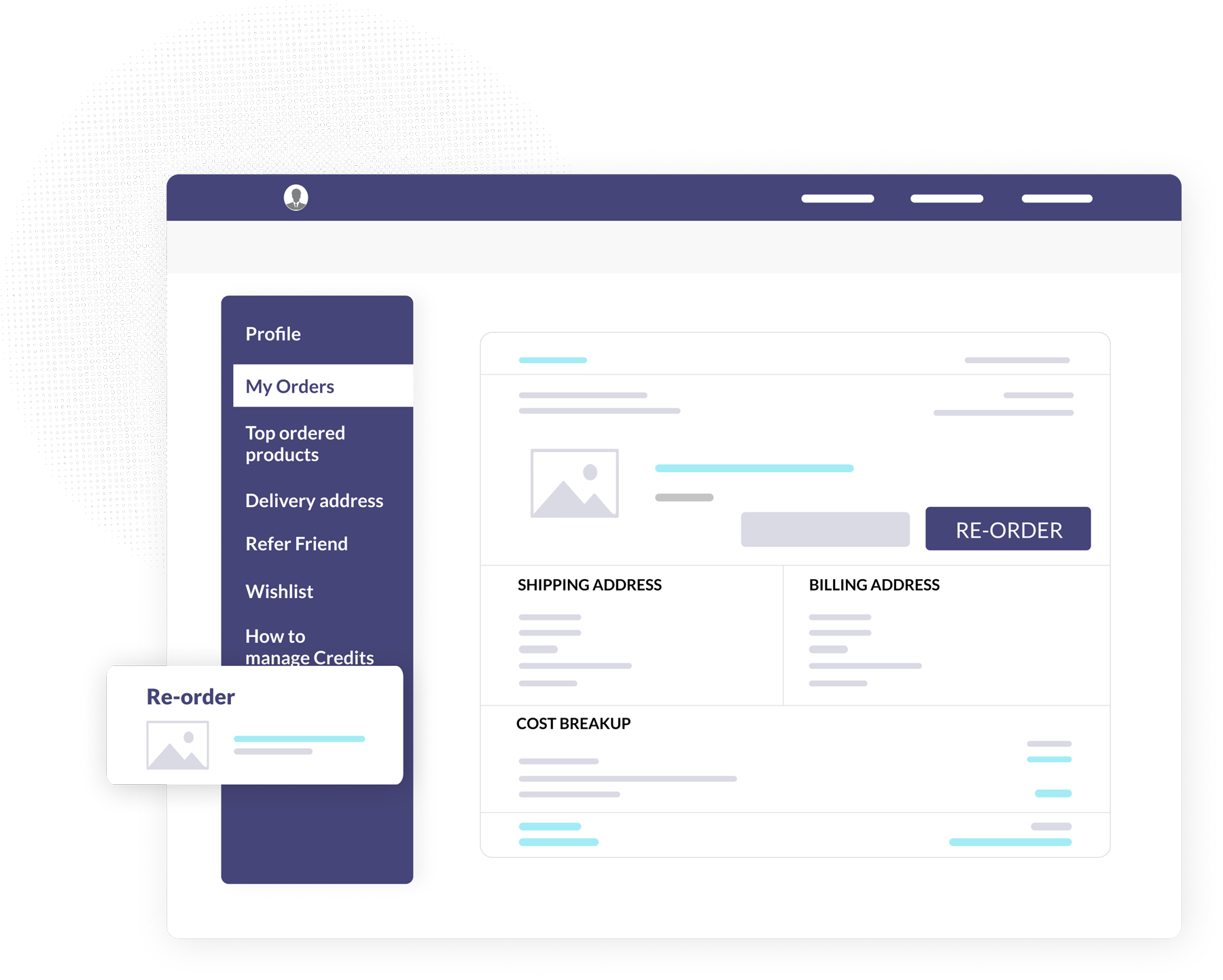 Trusted by 5000+ Shopify merchants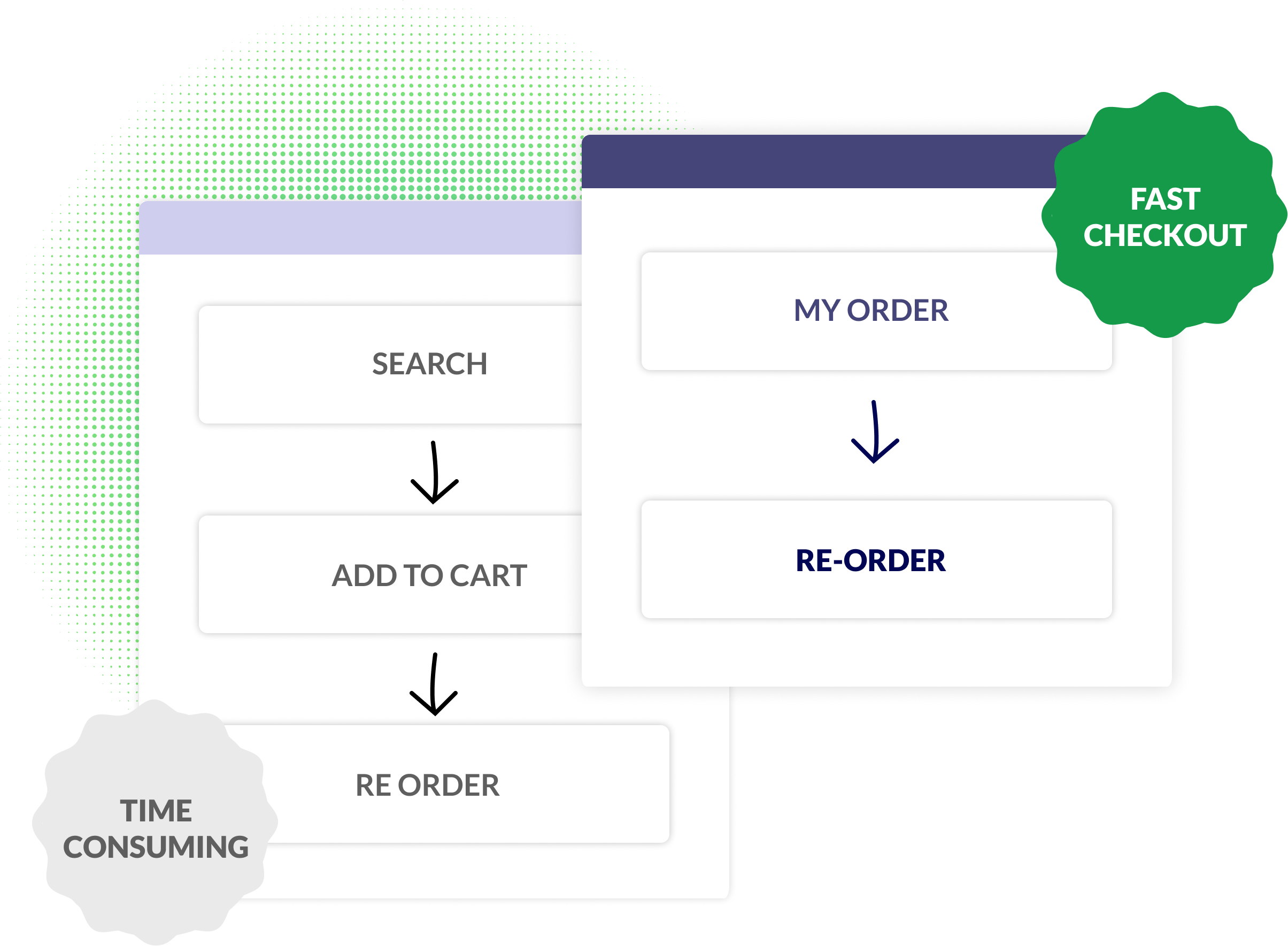 Make checkout for repeat purchases easy (and faster)
With Flits Reorder, you shorten the sales cycle for your customers.
They no longer have to go searching for a previously purchased product to place an order for it again.
All they need to do is log in to their Shopify customer account, view their order history and reorder the item they want with a single-click add to cart functionality!
Simplify check out with pre-filled customer data
Flits Reorder saves product details, shipping and payment
information of the customer in the Shopify customer
account.
The feature makes it easy for a customer placing a reorder to
checkout within minutes - even when they're on the go.
Increase Shopify sales faster!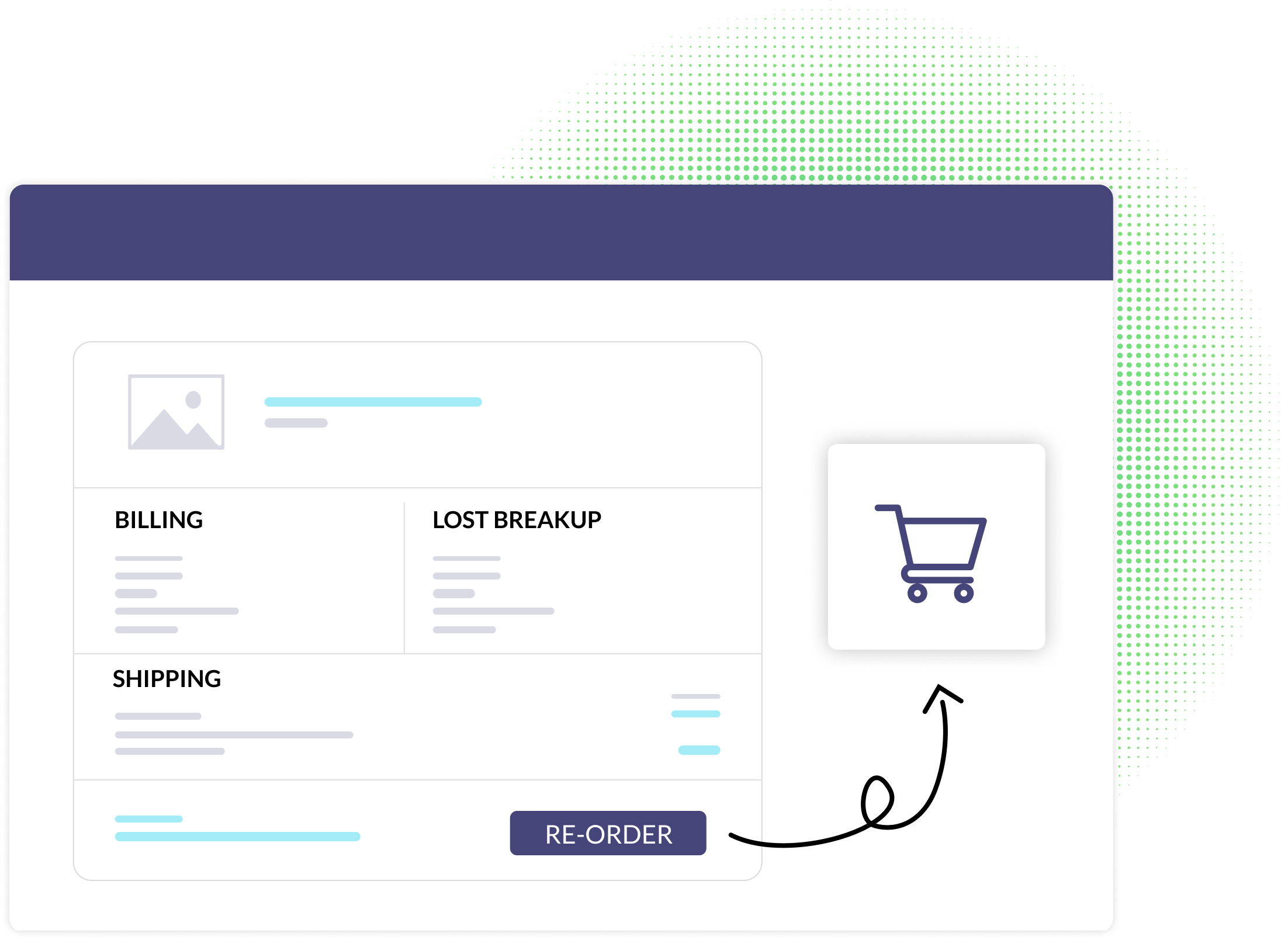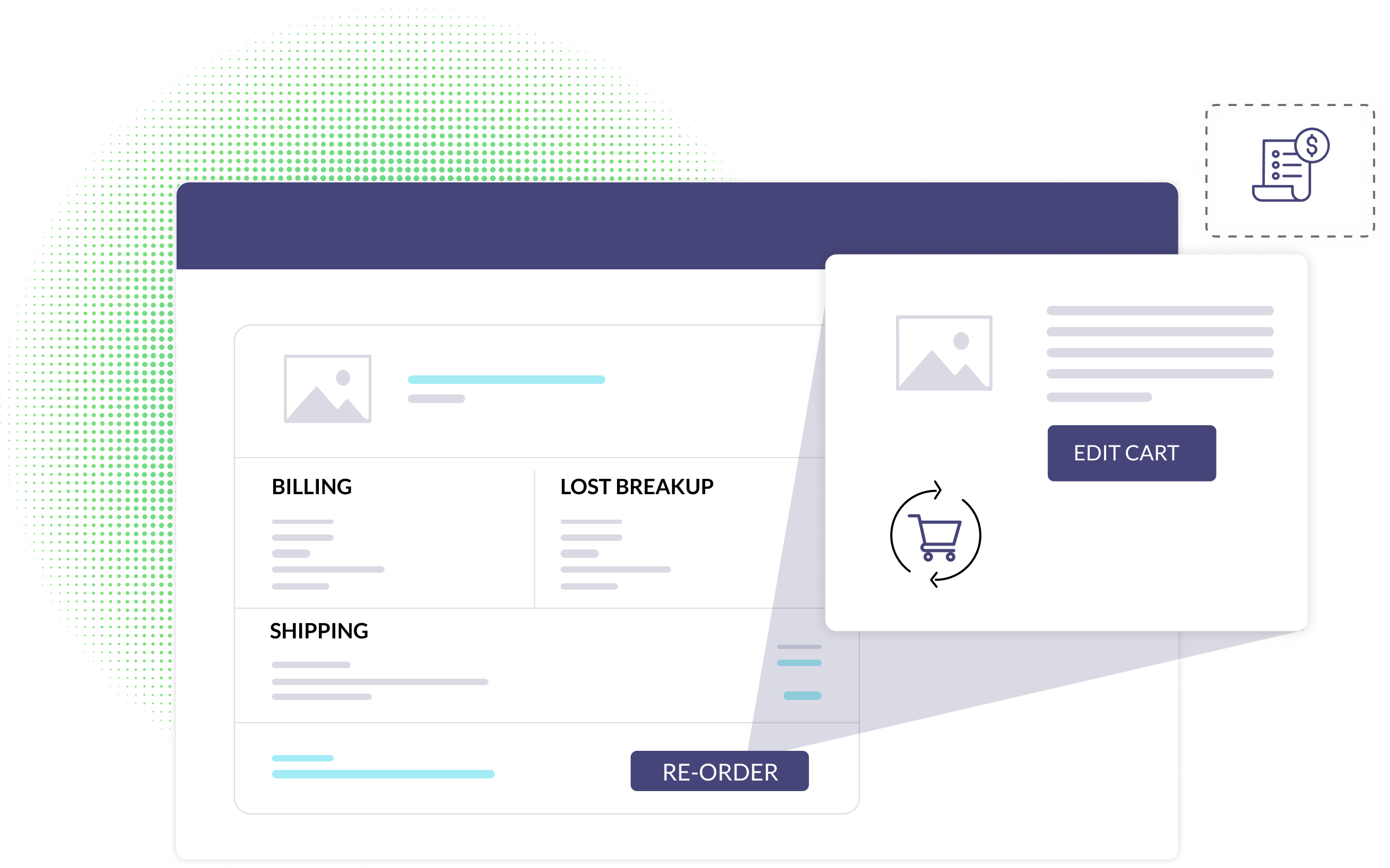 Let customers edit cart items while reordering
Let your customers remove undesirable items from a reorder they're placing.
Flits Reorder lets the customer include/ exclude items in the reorder, and also increase/ decrease the quantity of the products before adding to the cart for checkout.
There's more to Flits than a Shopify Reorders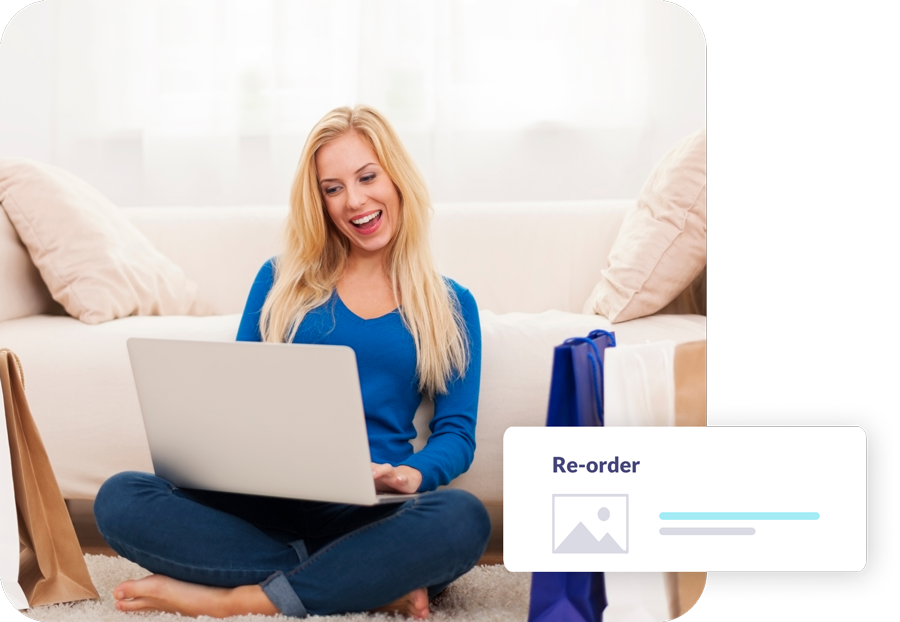 Why use Flits Reorder on your Shopify store?
Happy customers tend to come back to make more purchases - sometimes, even reorder a previously bought product.

Flits makes it easier for them to place these reorders, removing the friction in their online shopping journey.

Flits Reorder enables customers to add previously purchased products directly to the cart from their order history. They can also easily add products they have previously visited, as shown in their Shopify customer account.

Simply put, Flits gives you a sure-shot way to increase Shopify
sales!
Increase repeat purchases and boost customer loyalty with Shopify store credits.