Turn shopper intent into
sales with Shopify
wishlists
Let shoppers create Shopify wishlists to save their favourite
products.

Use their purchase intent to personalize marketing campaigns to
boost engagement and reduce cart abandonment rates.

500 + Reviews
Trusted by 5000+ Shopify merchants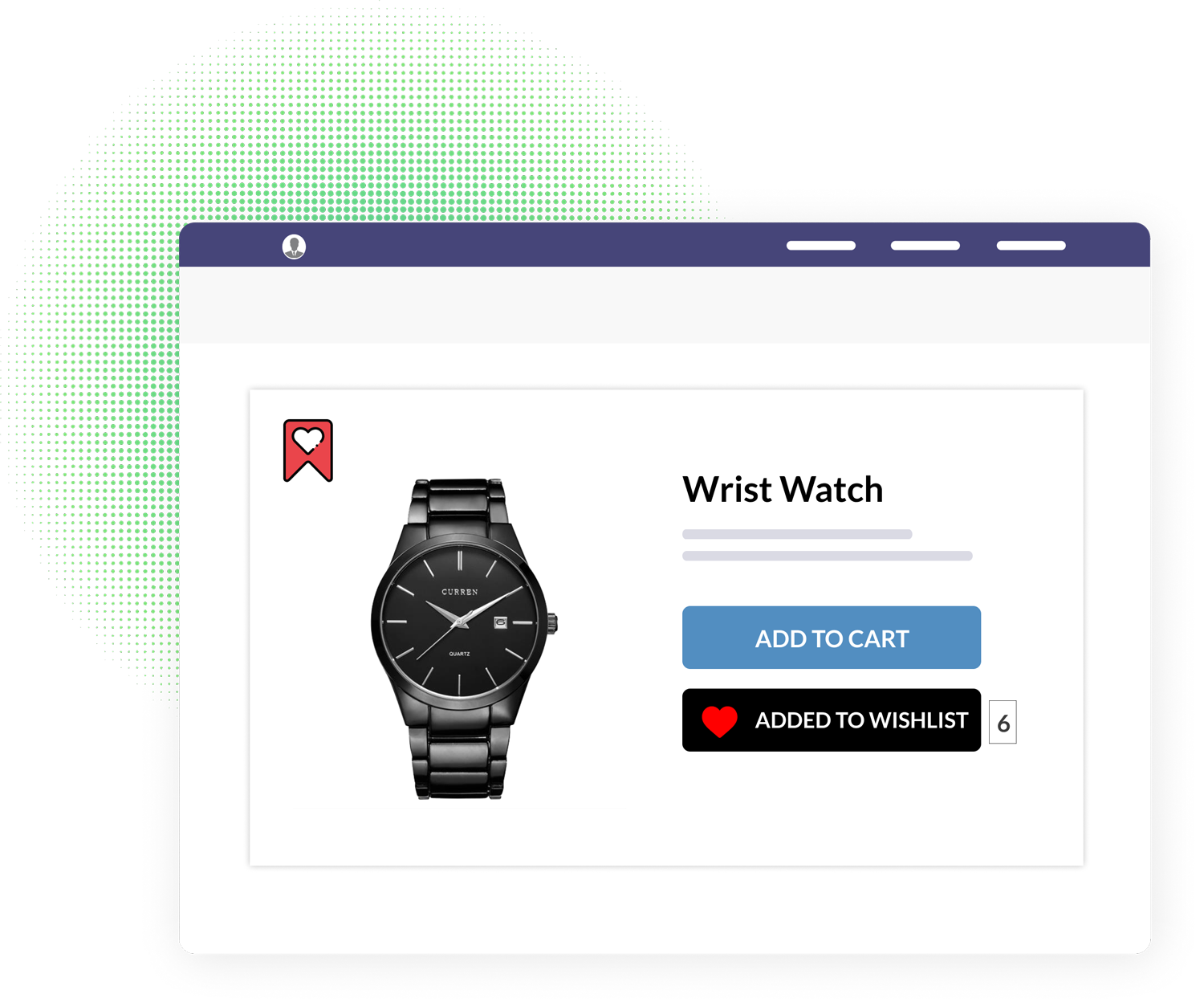 Enable Shopify wishlists for shoppers to save favourite products
Not every shopper makes a purchase on their first visit.
Encourage visitors to create Shopify customer accounts on your store to save their favourite products on an eye-catching wishlist page.
P.S. You can also customize your Shopify wishlist page based on your theme
Make it easier for shoppers to purchase wishlisted items
Don't just make it easy for shoppers to save products they like.
Make it easier for them to buy them too!
Flits enables shoppers to add their wishlisted products to the cart directly, moving them faster towards completing the purchase.
Don't lose your existing customer wishlist data
Want to start using Flits Wishlists for Shopify, but too afraid to
lose data?
We will take care of your existing Shopify wishlist data through
our 'import through CSV' feature.
There's more to Flits than a Wishlist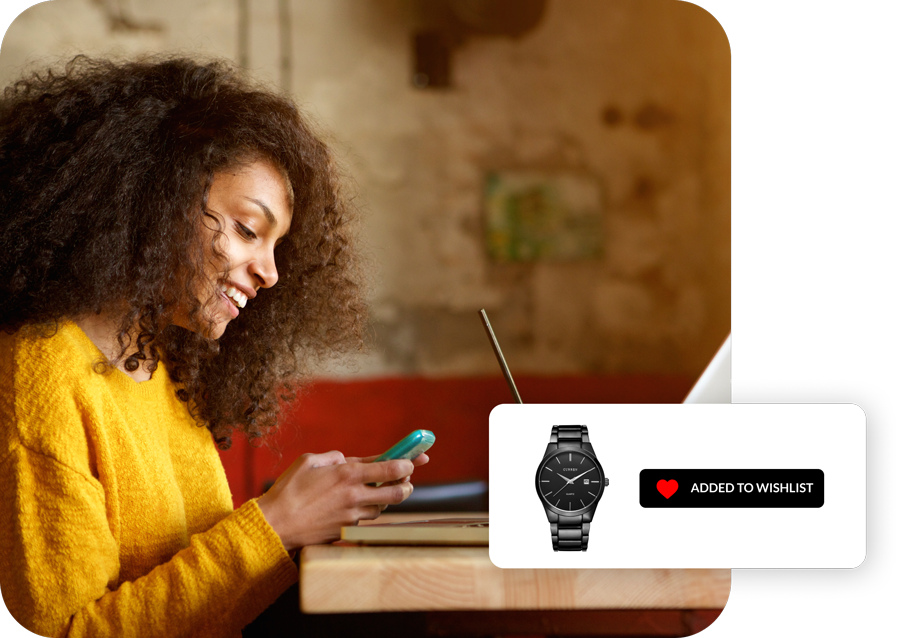 Why choose Flits Shopify Wishlist for your store?
A wishlist is a feature that allows online shoppers to create personalized collections of products they like or want to buy.

It makes it easier for them to come back to the Shopify store later and complete the purchase.

Flits makes it easier for you to tap into this shopper intent and turn it into successful sales for your Shopify store with personalized campaigns.
Turn shopper intent into more
Shopify sales with Flits Wishlist.