Categories
Posted by Rashmi Singh on
  Flits is proud to announce that we are now integrating with Vajro App- The Instant Mobile App factory. This was done after we repeated requests from our merchants. After integration, Vajro users will be able to provide all Flits features on their App. Customers will be able to see Flits customer account page, credits, social login, wishlist etc on the store App created by Vajro. Flits Professional & enterprise plan users can enjoy this feature   Vajro is one of the top Shopify Mobile App has an average rating of 4.9. You can improve customer retention and your sales...
Posted by Rashmi Singh on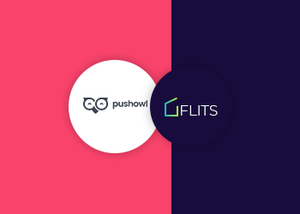 You know the ins and outs of eCommerce - so you know that customer loyalty is the key to success, not only for your bottom line but also to make your life easier. Loyal customers cause fewer support queries, have a higher repeat order rate and are more pardoning when something doesn't work right the first time. And you also know the tools you need for building this customer loyalty: Customer accounts, store credits, social login, wishlist, and simple re-ordering. Simply put Everything we at Flits already provide you with! One ingredient is missing for the perfect customer loyalty But...